Payer Solutions
Enhance member experience.

Improve quality measures.

Lower the cost of care.

With Outcomes®, you can leverage the expertise and personal relationships that pharmacists have in their communities, multi-channel capabilities, and technology to support your clinical and quality strategies.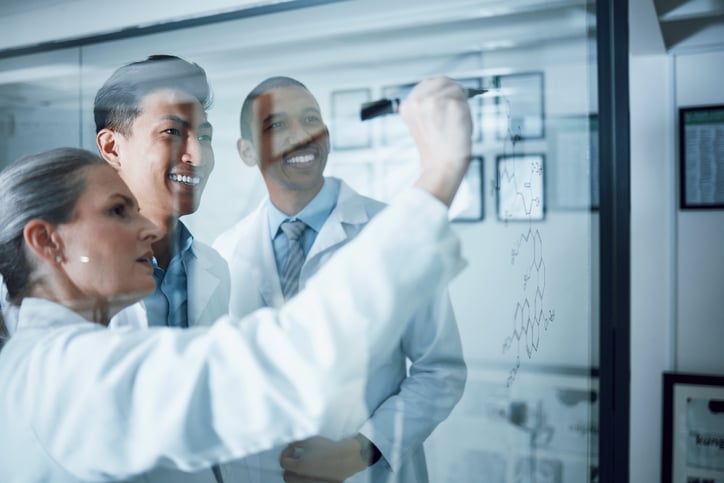 Engage the Largest Network of Pharmacists
Your members can access MTM services from a familiar, trusted healthcare provider at one of 68,000 contracted MTM Centers. Outcomes is part of workflow for pharmacies, clinics/health systems and long term care organizations across the U.S. and Puerto Rico.
In addition, our telephonic channel of clinical pharmacists expands service to more members. Payers with internal MTM providers can also leverage our OutcomesOne platform for consistent documentation and reporting across all delivery channels.
Who We Serve
Outcomes connects more than
48,000 community pharmacies

through technology solutions and services. Our network of pharmacies touches more than

70 million patient lives

each year, including the patients that your health plan is trying to reach.
Medicare
Medicaid
Marketplace
Commerical
Self Insured Employers
of timely refill requests picked up by patients
lower rates of hospitalization and ER visits
of medication-related problems resolved
higher PDC levels and $1.25-$37.00 medical savings spent on medications
up to per patient per month in reduced avoidable health expenditures
Interactive, personal interventions empower members to manage their medications and achieve better health outcomes.
Adherence Interventions
Identify and overcome a member's unique barriers to adherence with a range of services that address supply management, reduce barriers and increase medication knowledge.
Prescriber Consultations
Close gaps in care, correct suboptimal drug selections and address dosing concerns by engaging pharmacists to connect with the member and prescriber to optimize therapy.
Comprehensive Medication Reviews
Proactively address medication-related problems and increase a member's understanding of their medications with a one-on-one review of their entire regimen, inclusive of prescriptions and OTC products.
Patient Education Consultations
Provide members with information and encouragement to schedule annual wellness exams, complete important screenings, obtain immunizations and effectively manage their chronic disease.
How We Help
Impact Star Ratings, address HEDIS measures, and reduce member abrasion through a customized solution that works for you.
Quality Performance
CMR
Adherence
Transition of Care
Social Determinants of Health
Medication Gap Closure
Gaps in Care
Condition Management
Population Health
Value-Based Pharmacy Programs
Immunizations
Opioid Safety
Gaps in Care
Maternal Care
Patient Education
Condition Management
Trend Solutions
Specialty Drug Management
Partner with us to improve member health in collaboration with your organization's goals
Engagement at any scale
Reach more members, serve different populations or tackle diverse goals while maintaining consistent service documentation and centralized reporting across programs.
Network management
Leverage our established relationships with pharmacy organizations and let us manage engagement strategies, contracting, payment processing, training and support of MTM providers.
OutcomesOne platform
Activate our Insight™ clinical engine and Clarity™ predictive modeling to deploy the right services and be confident that PHI is secure in our HITRUST-certified OutcomesOne platform.
Quality rating performance
Impact Medicare Star Ratings, deliver a mandated CMR program, address HEDIS measures and reduce healthcare costs by optimizing regimens, improving adherence and resolving medication therapy problems.
Positive member experience
Reduce abrasion from frequent communications and meet your members where they are by delivering critical healthcare messages and personalized interventions through their community pharmacist.
Industry expertise
Gain a reliable partner with deep industry knowledge and 20+ years experience in delivering successful MTM programs for Medicare, Medicaid and Commercial plans.