The OutcomesOne platform is innovating solutions across pharmacies, payers and pharmaceutical manufacturers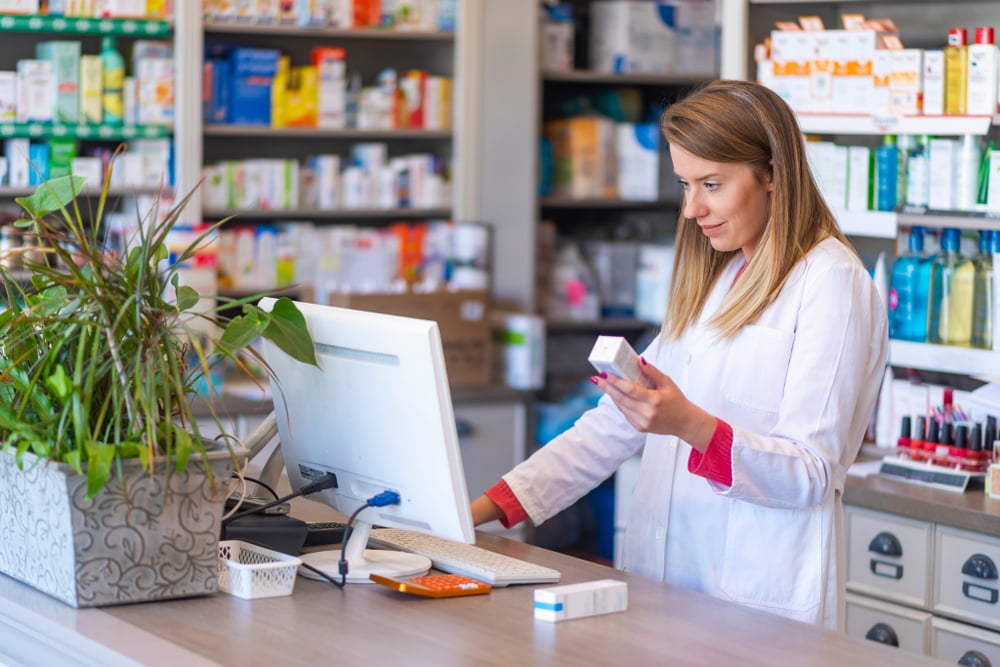 By Patricia Weiser, PharmD
Outcomes® has announced that the Connect™ platform is now the OutcomesOne platform. Rest assured that they are still the same Cardinal Health company, consistently delivering quality digital tools that seamlessly connect pharmacists, payers and pharmaceutical companies with innovative solutions for driving revenue and cost savings. With up to 15,000 pharmacies accessing opportunities on the platform on a daily basis across the nation, the platform is what unifies the Outcomes audience of payers, pharmacy and pharma. The OutcomesOne platform is a representation of what is at the core of this business — achieving better health outcomes.
What pharmacists can expect with the OutcomesOne platform
Outcomes recognizes the importance of updating their digital tools at the same rate to support and complement pharmacists as they elevate their roles as essential healthcare providers. Beyond standard MTM services, the OutcomesOne platform offers you to choose how you want to achieve your goals, whether it be through utilizing the network or using the platform. The new improvements to the platform are designed to deliver more efficient, streamlined and smarter workflows and technology solutions to meet the growing demand for elevated clinical services.
Over the last few years, Outcomes has added more tools to provide a seamless experience for pharmacies to complete their daily work out of a single queue. Outcomes Scheduling was a newer solution added to the platform to help streamline clinical work through convenient scheduling features. The Reimbursement Consulting Services (RCS) solution has also moved into the OutcomesOne platform, allowing pharmacies to view all of their clinical opportunities in one place. This will be a game changer when it comes to the day-to-day responsibilities of a pharmacist. In addition, pharmacies can utilize reporting tools to identify claims with potentially better reimbursement opportunities and reduce their risk during audits.
Exciting features to come to the OutcomesOne platform
The OutcomesOne platform will continue to grow and expand its offerings. Outcomes will soon have additional tools and add-on offerings that pharmacies can purchase through an app-based marketplace. This variety of offerings will allow pharmacies to customize the OutcomesOne platform and design a workflow that makes the most sense for their unique location and patients. This customized experience will drive more value through patient engagement, expanded clinical care and greater operational efficiency with tools for SMS, telepharmacy, appointment scheduling, enhanced visibility into financial performance and more.
Outcomes is working on developing more integrated workflows to continue expanding clinical services. For example, one of the pharmacies involved with Outcomes is currently piloting a new and exciting workflow called HIV PEP and PrEP Workflow. This integration streamlines the process of testing, treating or preventing HIV and documenting it — all within the OutcomesOne platform.
The OutcomesOne platform connects partners across healthcare
Payers and pharmaceutical manufacturers can leverage the nationwide Outcomes network of 60,000+ pharmacies nationwide to engage their members and keep them adherent to their medications. The impact that pharmacists' interventions can have on improving adherence and reducing downstream healthcare costs is well-established. Further, clinical evidence clearly supports the value of personalized pharmacy-based interventions for improving patient outcomes while lowering cost of care across numerous disease states, such as diabetes, chronic obstructive pulmonary disease (COPD) and cardiovascular disease.
As pharmacies become increasingly popular healthcare destinations, it makes sense for payers to include pharmacists in strategies to improve quality measures, and Outcomes is dedicated to supporting and advancing the pharmacy profession through their robust network of caring pharmacists. Outcomes offers a range of capabilities to enrich and support a patient's health journey. For pharmacies, their tools help streamline existing workflows, enhance patient communication and support expanded clinical services. By integrating payer- and manufacturer-sponsored clinical programs into the pharmacy workflow, the OutcomesOne platform technology offers payer and pharma companies unique access to educate and assist patients while increasing revenue opportunities for pharmacies.
The OutcomesOne platform is meant to be a one-stop-shop for pharmacy, equipping pharmacists and payers with data-driven digital tools to help target the patients most in need of clinical intervention and ensure that the right patients are reached at the right time.
Learn more about how the Outcomes ecosystem drives connectivity across healthcare and provides technology solutions that patients, pharmacies, payers and pharmaceutical manufacturers need to thrive.
Subscribe to the pharmacy blog