Pharmacists provide critical interventions during transitions of care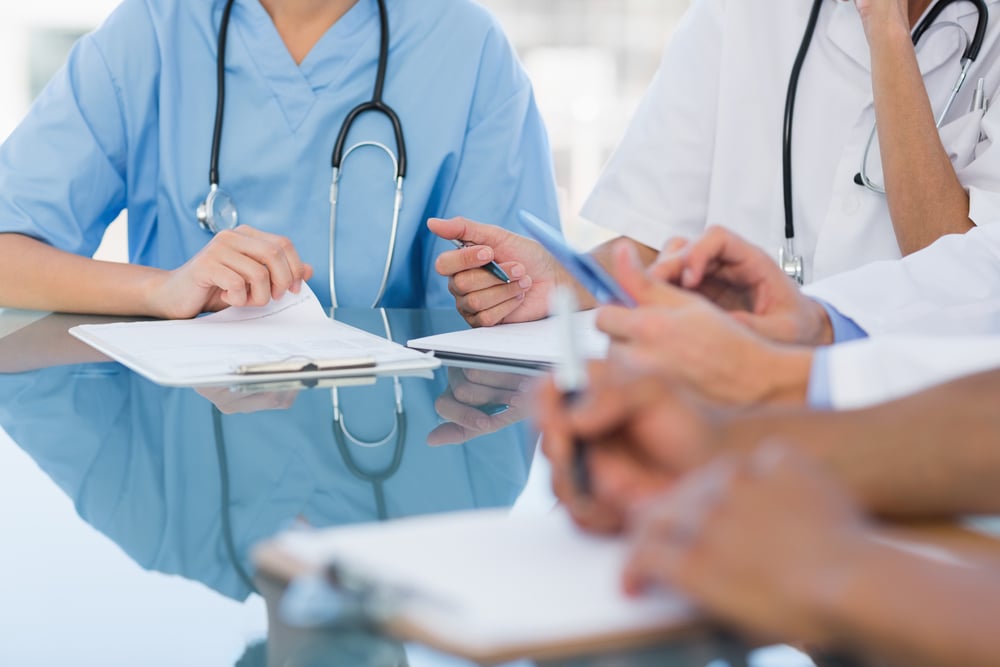 By Patricia Weiser, PharmD
Adverse drug events send more than 1 million people to the emergency department in the United States each year, according to estimates from the Centers for Disease Control and Prevention (CDC). About 25% of these individuals require hospitalization. Further, around 46% of medication errors occur during transitions of care, such as admission or discharge from a hospital. These grim statistics highlight the major consequences of adverse drug events.
While medication reconciliation is happening in hospitals upon admission and discharge, the real value here is twofold: having a pharmacist responsible for this service to provide extra support during a difficult time of a patient's life to ensure they understand what medications they are supposed to be taking once they get home is critical. Patients, once discharged, are now going to be responsible for their own medication regimen versus the nurses administering the meds in the hospital. There's a huge opportunity for pharmacists to help avoid the medication errors that occur during this transition of care.
The good news is that pharmacists are uniquely positioned to avert many of the errors that arise during care transitions using targeted patient safety initiatives. After a patient is discharged to their home, the pharmacist is often the "last in line" healthcare provider to consult the patient or their caregiver before drug administration. Critical interventions can be made at this last point of contact to ensure the patient receives safe and appropriate medication. One such patient safety initiative is the medication reconciliation tool from Outcomes®
The solution is designed to help pharmacists, patients and providers maintain the most up-to-date insight into a patient's medication regimen and history during critical care transitions.
Outcomes helps to address Transitions of Care with their medication reconciliation program which aims to reconcile any discrepancies in a patient's medication regimen as they move from one healthcare setting to another. It's a tool for pharmacists to support the patient's health while ultimately lowering costs. Accurate documentation and communication are vital steps to ensure the accuracy of patient medications and interventions between care settings, and the Outcomes solution aids the pharmacist in seamlessly managing these steps.
Blatant need for better transitions of care
Adverse drug events are a huge issue associated with initiating new medications, and it happens far too often. Older adults (ages 60 years and greater) with multiple disease states and complex care needs are most likely to experience adverse drug events. By targeting the patient groups most in need, pharmacists can make a meaningful impact in supporting better transitions in medical care.
Complications stemming from medication mishaps related to care transitions add up to massive costs. Hospital readmissions cost around $26 billion annually. In 2018, hospital care accounted for 40% of all Medicare spending. The average readmission cost to Medicare patients in 2018 was $15,500 and was estimated to be $17,000 in 2022.
Further, the Centers for Medicare and Medicaid Services (CMS) leverages a fine of up to 3% of regular reimbursement for hospitals against the total anticipated reimbursement for the review period if they have a higher-than-expected number of 30-day readmissions for the following:
Chronic lung disease

Coronary artery bypass graft surgery

Heart attacks

Hip and knee replacements

Pneumonia
Using this tool from Outcomes, pharmacists can play a big role in reducing readmissions. This will save lives and ultimately lower system-wide costs.
How the Transitions of Care solution works
Here is a sample timeline to demonstrate how this offering from Outcomes works to reduce medication discrepancies:
Outcomes receives a notification of a patient's discharge.

Outcomes provides an alert within the OutcomesOne platform to notify the pharmacist.

The pharmacist reaches out to the patient to complete the detailed transition of care workflow with the goal to identify and reconcile any potential or actual medication related problems.

Summaries of the intervention are generated for the patient, provider and payer, including a clear list of medications to start, stop, and continue plus an up-to-date medication list personalized for the patient.
Better transitions lead to fewer readmissions
If medication reconciliation is appropriately conducted, health plans can expect a reduction in hospital readmission rates. The medication reconciliation product ultimately ensures vital medication accuracy before the point of medication dispensing by the pharmacist. The program organizes the medication reconciliation process, providing a clear medication plan upon a patient's discharge from a hospital or other healthcare setting.
By using the solution, pharmacists can bridge the communication gap between care settings by:
Collecting relevant patient records.

Discussing all details with the patient or their caregiver.

Identifying discrepancies.

Verifying the new regimen with the patient's provider team if necessary.
The ultimate goal is to address the lack of medication regimen transparency between providers when patients change care settings. Often, a patient's medications will be adjusted during hospitalization. This means changes to existing prescriptions, like dosage or frequency, while new medicines are added and existing ones discontinued. However, these adjustments may not get communicated between providers if the care team is scattered across separate health systems or organizations.
What health plans can expect
Utilizing the Outcomes solution can ultimately lead to better patient outcomes. By engaging the multidisciplinary care team at critical steps, health plans can expect to see:
Less adverse drug events.

Increased medication adherence.

Reduced adverse drug event-driven emergency department visits.

Fewer hospital readmissions.
Join us to make a positive impact on patient health outcomes.
Subscribe to the payer blog