How Outcomes® is bringing in talent to promote healthy communities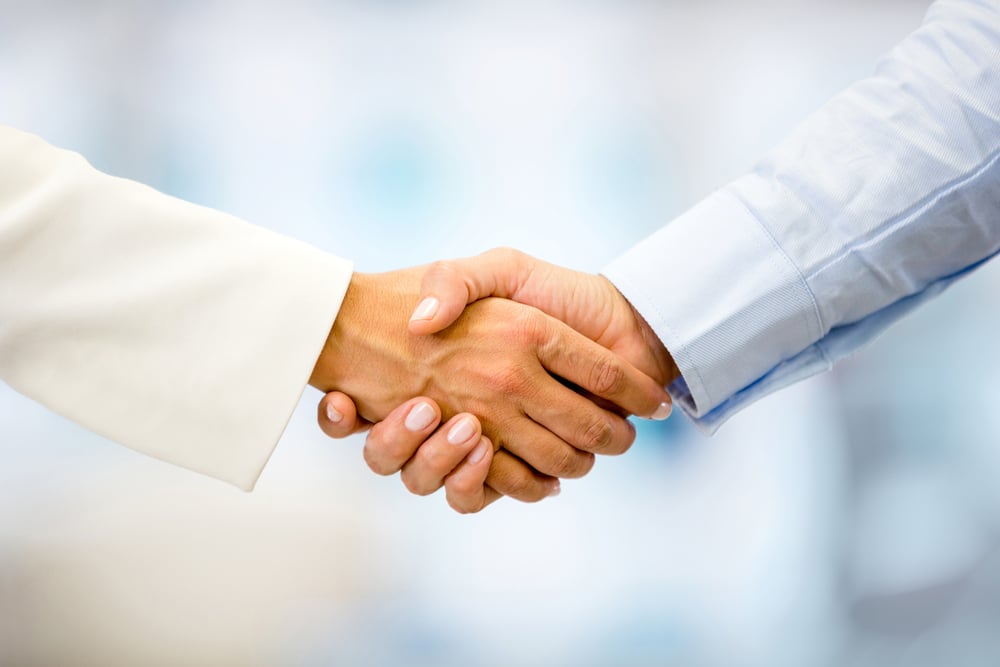 By Trever Calvert, PharmD
Providing outstanding service is at the core of every thriving business, and one key requirement for reaching this exceptional level of performance is to hire extraordinary employees. Outcomes aims to do just that by assembling a group of the best and brightest minds from various professional backgrounds with diverse skill sets that align with the goal to promote healthy communities.
We sat down with one of these incredible individuals, Nadjat Benhalima, who has leveraged her background as a pharmacist and product manager to further the Outcomes mission.
A passion for providing extraordinary patient care
Benhalima started her professional career as a pharmacist who has worked in many facets of patient-facing care, starting in a community-based retail pharmacy and later as pharmacy manager of a larger chain drug store. These experiences set the course of her career as she pursued opportunities that would allow her to directly impact patient health outcomes.
The journey from pharmacist to product manager
Benhalima eventually joined the Pharmacy of the Future team at Outcomes. Benhalima's pharmacy background made her an ideal choice to spearhead the Pharmacy Solutions team as a product manager.
This team's goal is to develop solutions that meet the needs of retail pharmacists. The Pharmacy Solutions team is made up of professionals in marketing, technology, and engineering with diverse backgrounds in retail pharmacy settings, who can easily put themselves in the shoes of pharmacy partners to identify the challenges they encounter and develop solutions for them. Additionally, they leverage deep clinical focus from prior pharmacy roles — in small communities, major chains, and even hospitals — to enhance the products offered through Outcomes to meet the specific needs of these busy practitioners.
Building a team of individuals who have a deep knowledge of the pharmacy industry is positioning Outcomes as a leader in pharmacy tools and solutions that will, in turn, provide more comprehensive patient care. For example, pharmacists are able to make extraordinary interventions in the lives of patients, whether it's identifying potential side effects, discovering drug interactions, or assessing for suboptimal medication therapies, just to name a few. However, what these busy practitioners often lack is a quick, convenient way to document these interventions and thereby exhibit the tremendous impact they are having on their patients' health. As Benhalima puts it, "They want to show the value they provide because of how deeply they care."
Benhalima's own pharmacy experience allowed her to identify this unmet need. As a result, the Pharmacy Solutions team developed a Clinical Documentation tool for pharmacists to easily log their interventions. What's so incredible about the tool is its convenience. The Clinical Documentation tool is located within the Outcomes™ platform, a program many pharmacists are already using to document other important tasks. Benhalima states, "This tool helps facilitate easy logging for busy pharmacists by allowing them to use just one platform." It's just one of the many ways the team is enhancing the OutcomesOne platform to better meet the evolving needs of its nearly 20,000 active daily users.
A group of diverse talent with a shared passion
Benhalima is just one remarkable example of the amazing individuals who make up the Outcomes team. Benhalima says she feels fortunate to work alongside experts in marketing, technology and engineering to understand the needs of retail pharmacies and to create solutions to help meet their clinical and operational goals. By creating a team with diverse backgrounds and skill sets, Outcomes is committed to promoting better patient outcomes and healthy communities.
Learn more about how Outcomes partners with industry professionals to yield better patient outcomes.
Subscribe to the pharmacy blog